Winter 2020. Sheesh! What a [lousy] trip this has been! I'm sure we all agree that 2020 cannot be over too soon!
However, winter begins Dec. 21 with a spectacular omen: What many of us believers are calling "The Christmas Star." Nonbelievers refer to it as simply The Great Conjunction. In a layman's terms as explained by NASA: The solar system's two giant planets, Jupiter and Saturn, traveled together across the sky. Jupiter caught up to and passed Saturn, in an astronomical event known as a "Great Conjunction." They line up about once every 20 years.
So what's so special this time? Again citing NASA: It's been nearly 400 years since the planets passed this close to each other in the sky and nearly 800 years since the alignment of Saturn and Jupiter occurred at night, as it will for 2020, allowing nearly everyone around the world to witness this "great conjunction."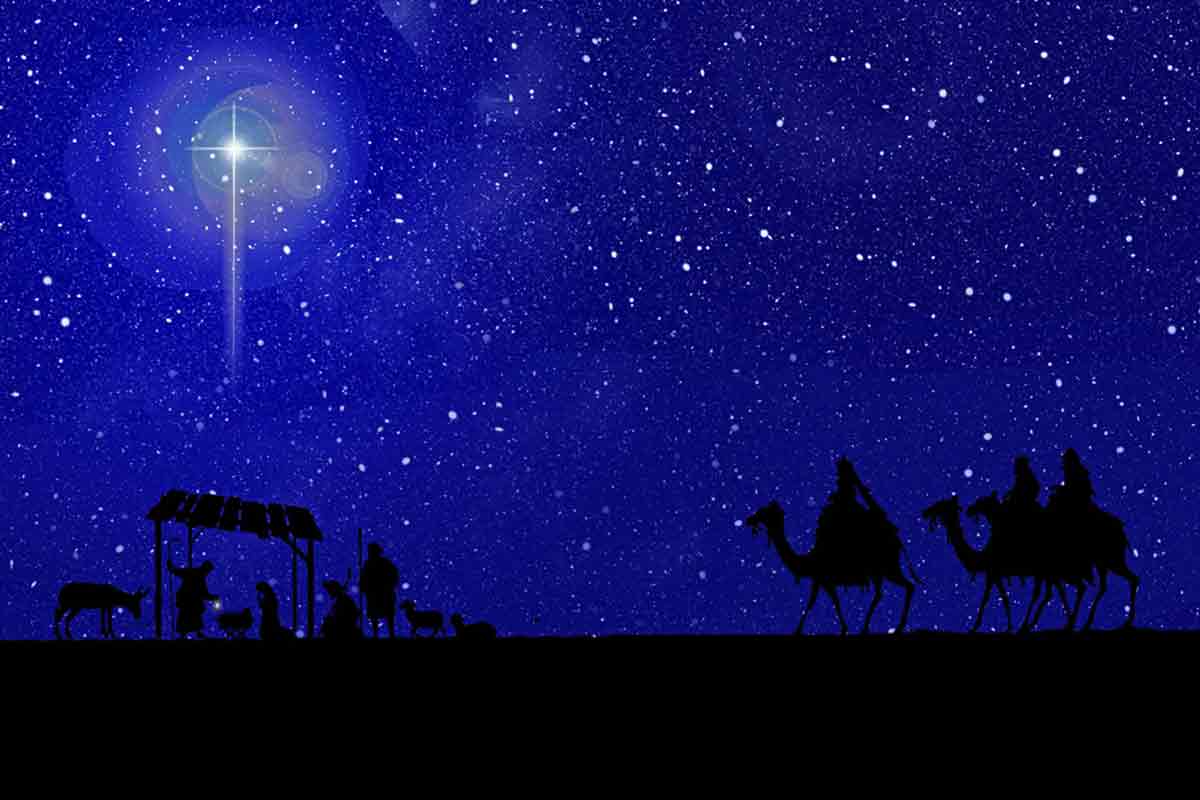 This close proximity last happened at night in 1623 but was only visible farther south and across Africa. Those of us in the Northern Hemisphere might have ancestors who saw it in 1226 when it was last visible here.
Scientists, of course, disagree about this conjunction being the Star of Bethlehem. Some say yes; others believe that was a conjunction of Jupiter and Venus. But it's occurring four days before Christmas, so we'll continue to call it The Christmas Star.
The closest alignment will appear just a tenth of a degree apart and last for a few days. On the 21st, they will appear so close that a pinkie finger at arm's length will easily cover both planets in the sky. The planets will be easy to see with the unaided eye by looking toward the southwest just after sunset.
Alas, we here in the Middle Atlantic will have poor viewing, so an online watch is best. The folks spread across the Great Midwest with all those wonderfully wide open skies will have great viewing. The NASA link offers links to online viewing as well as tips on how to photograph this rare event.
Now, if you would like a more personal touch, weather permitting [and we believe it will] you could also check in with Vincent Safuto on Facebook. He's a a former co-worker of our editor as well as a SkyWatcher extraordinaire! As in that's even what he offers for Halloween treats -- looking in his super-duper [not a technical term :)] telescope on his driveway in Central Florida. Here's a link to his Dec. 19 shot of both planets -- with Jupiter's four Galilean moons and Saturn's moon Titan, in the same field of view, he explained in a FB post.
The first day of winter, which this year falls on Monday, Dec. 21, is also the winter solstice and known as the shortest day of the year. OK, so, yes, it's still 24 hours but fewer of them have daylight. 🙂
Locally The Castle in Marietta is offering a virtual Solstice Watch from 4:15 p.m. to 5 p.m. You need to register for the Zoom webinar here. The virtual offering is free but donations are encouraged [because pandemic].
Beyond that, we're looking at the usual [we hope] winter hazards -- ice, snow, wind, cold, etc. So lets all be careful out there!
Worried about an upcoming winter weather event? Need to make sure you've got everything under control? There's plenty of good information available on line. Below are a handful of links:
Let's start with the National Weather Service.
Department of Homeland Security's site covers snowstorms & extreme cold.
OSHA covers how to plan, equip, train for winter weather. Information is good for individuals as well as businesses.
The CDC covers preparation to stay safe and healthy in winter.
Thanks to the Shirley Volunteer Fire Department and Earl Yost for use of their photos.